James Owens II, a computer science student, wanted to learn more about data science and how to use machine learning and data visualization to solve real-world problems.
Using data science tools, Owens investigated the role of the hippocampus, a complex brain structure embedded deep in the temporal lobe that plays a major role in learning and memory. This research is important for data scientists to intrinsically understand the brain, particularly how the hippocampus helps organize memories.
"With the information we have obtained through our research, we seek to fully understand how the human brain can remember how, when and where events happened," he said. "Once we fully understand how parts of the brain organize memories, we can hopefully find a long-term solution to diseases such as Alzheimer's disease or dementia."
As a fellow of the SoCal Data Science Program, a collaboration between Cal State Fullerton, UC Irvine and Cypress College launched earlier this year, Owens had the opportunity to learn all about this interdisciplinary data-driven field through hands-on research. .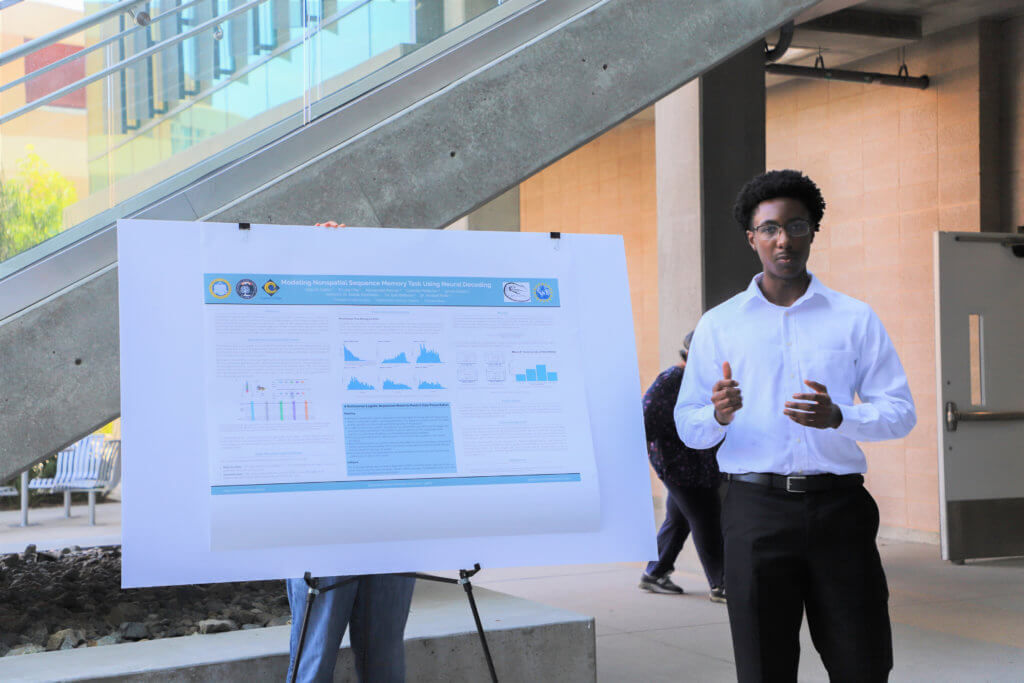 Owens worked on the project with CSUF research advisor Sam Behseta, professor of mathematics, and researchers at UC Irvine to develop statistical models to understand the neural mechanisms underlying memory.
Behseta, director of CSUF's Center for Computational and Applied Mathematics and the university's 2022 Outstanding Professor, and Jessica Jaynes, Associate Professor of Mathematics, are leading the CSUF effort and mentoring students selected for the program.
Funded by a $1.5 million grant from the National Science Foundation, the SoCal Data Science program aims to recruit, train, and dispatch a diverse workforce of STEM and data science specialists.
"Through this collaborative effort, we are providing opportunities for underrepresented data science students early in their academic careers," Behseta said. "We equip undergraduates with the skills to solve real-world problems by creating hands-on research and hands-on projects. »
The program also prepares students for a successful career path through mentorship and direct engagement with academic and non-academic institutions.
"It's our passion to provide our students with opportunities to learn the skills needed for the workforce," Jaynes said. "As the amount of data being produced continues to grow exponentially, the demand for skilled labor trained with the skills to understand data science issues, data management, visualization and data synthesis and the ability to communicate with data also increases."
Create data science opportunities for diverse students
This first cohort of 31 scholars — drawn from the three institutions, including 20 CSUF scholars — is diverse, with the majority coming from underrepresented backgrounds, including Hispanic, Black, Filipino and Vietnamese ethnicities.
Fellows for the program were selected from more than 200 applicants, half of whom were from CSUF. The goal is to recruit a total of 120 students during the three-year program.
Owens noted that it's important to train diverse data scientists from diverse backgrounds and disciplines: "Diversity fosters new and better innovations and different perspectives from around the world."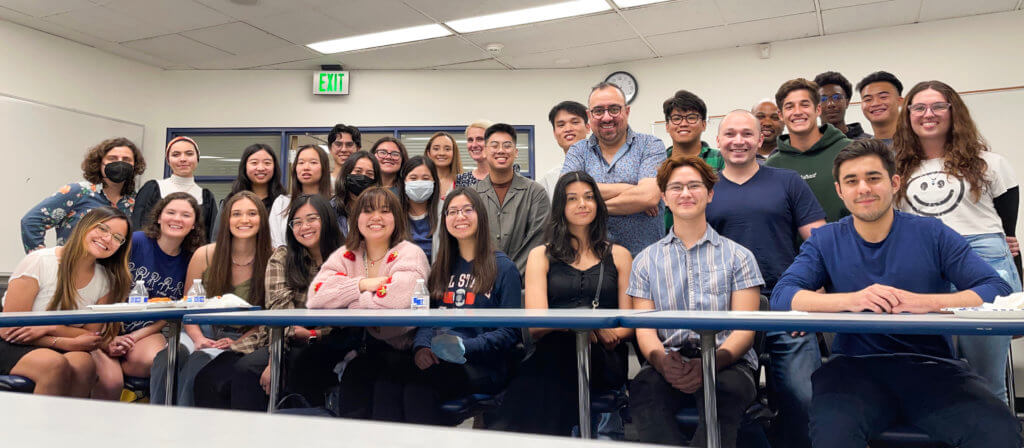 Fellows participate in winter and spring courses related to data science. CSUF students, who major in biological sciences, chemistry, computer science, and mathematics, also enroll in the "Foundations of Data Science" pilot course, taught by both Jaynes and Behseta.
"In this course, students learn essential skills for data analysis and problem solving," noted Jaynes.
Over the summer, students participated in a week-long boot camp and participated in a six-week data science research project, led by professors from each of the institutions.
Students worked alongside data science researchers and industry partners, such as Children's Health of Orange County-CHOC, on six different research projects to solve real problems in everyday life.
In addition to Owens' project, other research has focused on the effects of COVID-19 in pediatric cystic fibrosis patients, how diet affects cancer in the blood and bone marrow, and the negative impact of smartphones on infant language development.
The program culminated in a research symposium in August at UCI, where fellows presented their projects through short talks and poster presentations to more than 100 attendees.
"The ultimate highlight of the program was seeing the students share all of their hard work with their families and friends at the research symposium," Jaynes said.
Owens, who envisions a career as a data scientist, has been introduced to statistical modeling techniques, honed his communication, analytical and research presentation skills, and found a community of like-minded peers.
"What fascinated me about data science is that I can use my computer skills to solve real-world problems using different algorithms and problem-solving techniques that I learned," said- he declared.
Behseta and Jaynes plan to build on this year's successes and continue to develop and expand the program to create a community of data science learners.
For more information on the SoCal Data Science program, visit the website. To apply for the 2022-23 program, go here: https://bit.ly/SoCalDataScience22; or contact Sam Behseta at [email protected]; or Jessica Jaynes at [email protected]