World leaders, scientists and policymakers are gathered in Sharm el-Sheikh, Egypt, for the 27th UN Conference of the Parties (COP27) climate summit. So far, discussions have focused on urgent need to decarbonize high-emitting industries, adaptation strategies for agriculture and compensation for loss and damage.
As the conference enters its second week, Nature spoke to four climate scientists from the host country about their research, the challenges they face and their hopes for COP27.
"Enough promises"
At my research institute, we work on projects to mitigate sea level rise in the Nile Delta and study its impact on nearby farmers and residents.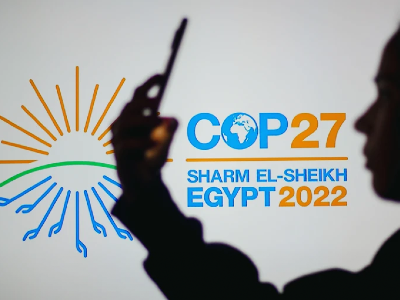 As COP27 kicks off, Egypt warns rich countries against 'backsliding'
There is a lot of uncertainty in the field due to the diversity of climate models, and this makes it difficult to turn our research into feasible projects that can be put into immediate action. With the computers we have access to, it can take three months to run a model, while high-performance computers can do it in an hour. The lack of supporting technologies leads to delays in the production of our research.
My colleagues are attending COP27 and presenting on Water Day, 14 November. But we only do research — we can't change policies. We want to hear about an agreement to cut emissions by the end of COP27, and see action, not just words. We have heard enough promises at previous COP meetings.
Hany Mostafa, Environment and climate change Research Institute, Egyptian National Water Research Center, Cairo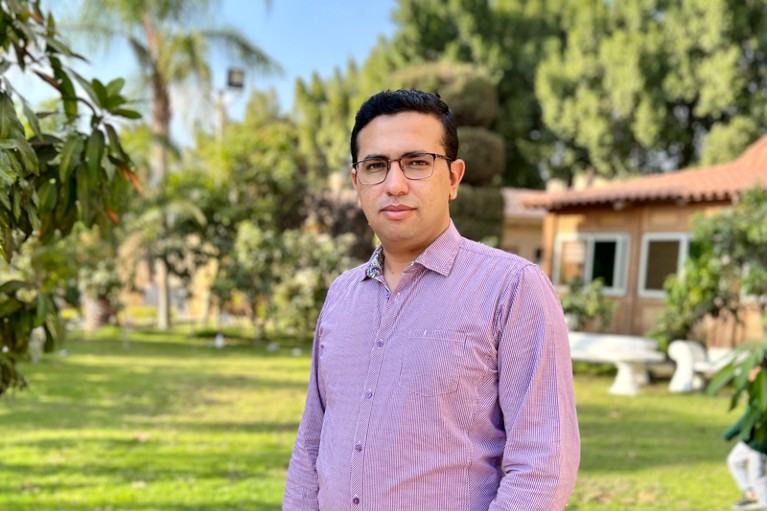 Filling the gaps in climate research
In my research, I study regional climate change. Our models show that even in the optimistic scenario, in which countries commit to limiting global warming to between 1.5°C and 2°C, the average temperature in Egypt will still increase by 1.3 to 1.5°C by the end of the century. We will experience increased winter precipitation, extreme precipitation and longer dry spells.
There is a huge gap in climate research in the Middle East and North Africa. Most of the studies focus on Europe, or the Mediterranean region. You won't find research specifically on Egypt, for example; the work that exists is like a by-product of research on the Mediterranean region or the African continent.
In developed countries, climate change is seen as a major issue and people are protesting about it in the streets. Here in Egypt, it is not the main priority. We have several challenges, including economic and water issues, so environmental issues are not high on the list. But Egypt, which is hosting COP27 this year, has finally brought the climate crisis to the surface. Although COP27 is primarily aimed at policy makers, it will increase national awareness of climate issues and make our research more valuable. But I fear that at the end of COP27, things will go back to the way they were.
Mohamed Salem Nashwan, Arab Academy for Science, Technology and Maritime Transport, Cairo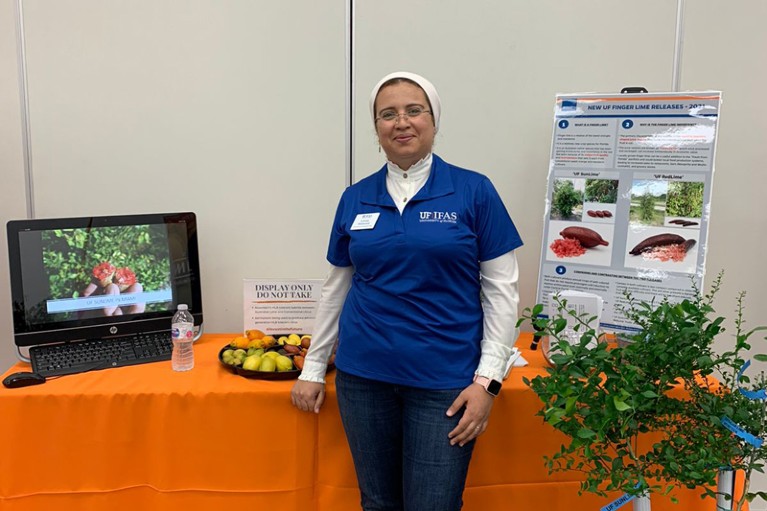 "Our research offers solutions"
We are already aware that climate change affects many aspects of our lives, such as agricultural products, food security and public health.
My research focuses on finding strategies to mitigate the adverse effects of climate change and sea level rise in the Nile Valley. I'm collaborating with plant breeding scientists at the University of Florida to find plant genotypes that can tolerate droughts and high salinity.
The biggest challenge for me is knowing that while something can be done to prevent economic and agricultural losses, nothing can be done instantly. Applying the results of climate studies is a long and exhausting process, and funding and potential benefits are key factors.
Even if our research offers solutions, I think that it is not up to scientists to translate the results of their studies into effective adaptation projects. I therefore hope that with COP27, we can see immediate actions to initiate the implementation of such projects before it is too late.
Lamiaa Mahmoud, University of Florida, Gainsville and University of Mansoura, Egypt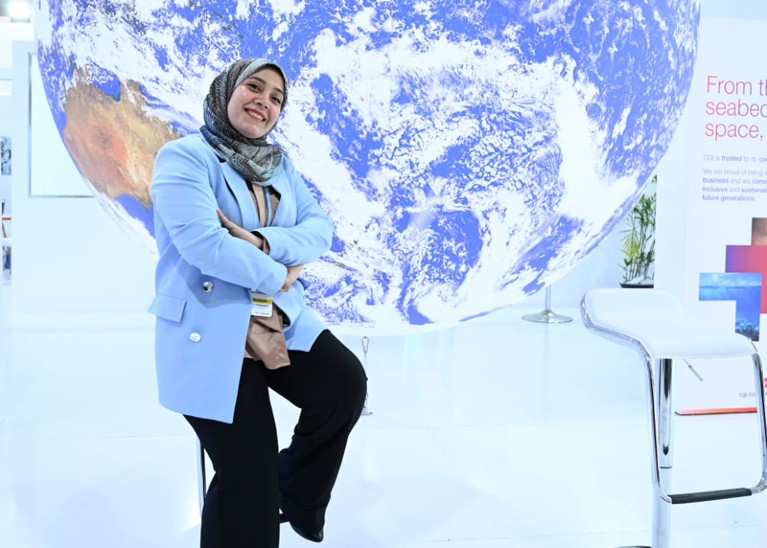 Data issues
I was a speaker at a session on adaptation, loss and damage to climate change during the COP27 Youth and Future Generations Day (held on November 10), and I presented my start-up during another session.
The company I co-founded, Recyclizer, collects plastic waste from the streets and recycles it into a mulch film that can be used to cover the ground, protect it from damage and reduce the amount of water needed to irrigation.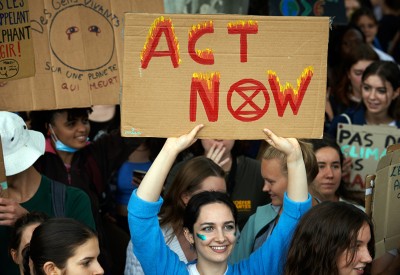 COP27 climate summit: what scientists are looking at
In my academic research, I have focused on how decision-making in the public and private sectors affects the implementation of the Sustainable Development Goals and the fight against climate change in Egypt.
Lack of data or poor access to data has been my biggest challenge. Others include access to research articles in scientific journals – as a researcher in a developing country, paying fees to access multiple international journals is a problem.
I hope that the engagement of African and Egyptian youth in COP27 will increase social awareness of climate change and put pressure on decision makers to include Egyptian and African initiatives in climate action.
Aya Al-Sharqawy, Managing Director and co-founder of Recyclizer, Cairo